Posted by Survey of London on Feb. 15, 2018
We're delighted to welcome two energetic researchers to our team to further the Survey's work in the community. Nishat Alum and Tanha Quadi are both Whitechapel born, and have themselves witnessed and been part of the changes that the area has seen. They will primarily be involved in oral histories and working with local groups to access those experiences of Whitechapel that can be more difficult to uncover.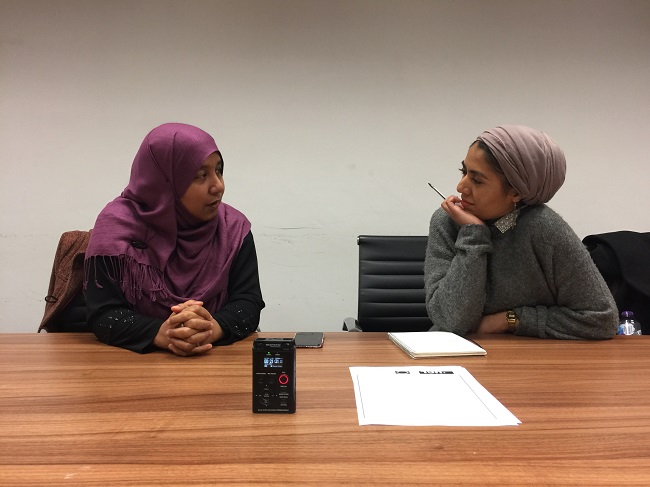 Nishat is passionate about local history and also works at Redbridge Archives, and can be seen here interviewing Mahera Ruby about growing up in Whitechapel.
Tanha is actively involved in local community initiatives, and has recently worked with Toynbee Hall on their archives project. Here she is speaking to people on Whitechapel Road about their experiences of the market, in a consultation exercise alongside design firm Make Good.
Watch this space for more work from Nishat and Tanha.