Posted by Survey of London on Sept. 12, 2017
Date and Time: Friday 14th July, 2017 - Friday 14th July, 2017
In July 2017 we collaborated with the Whitechapel Gallery and artist Sara Heywood in a workshop with the London Enterprise Academy, a local school situated on Commercial Road.
Around 15 students from years 7 to 9 took part, and engaged in activities where they could think about and describe their experiences and memories of Whitechapel.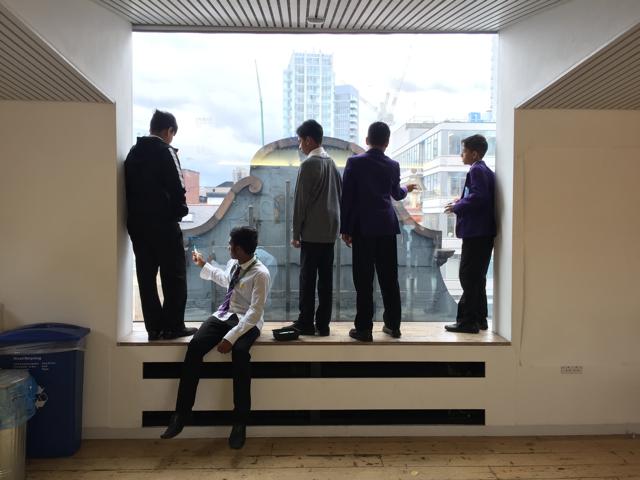 They drew views of Whitechapel on the windows of the gallery learning space, and identified objects in the local area. Students also created overlay drawings of current and historical maps of the area, so they could see how the fabric and use of buildings and streets has changed over time.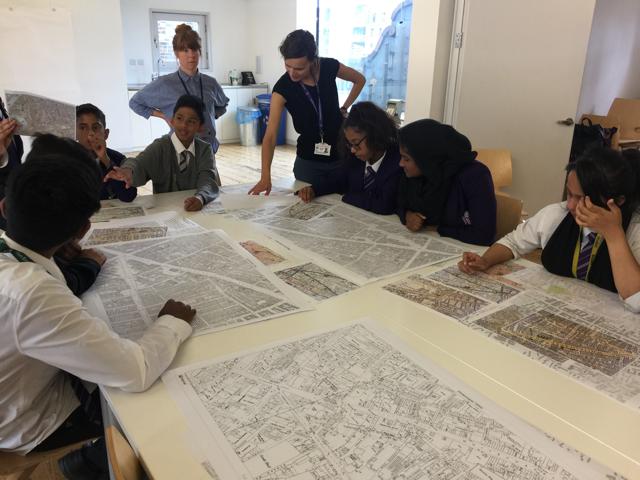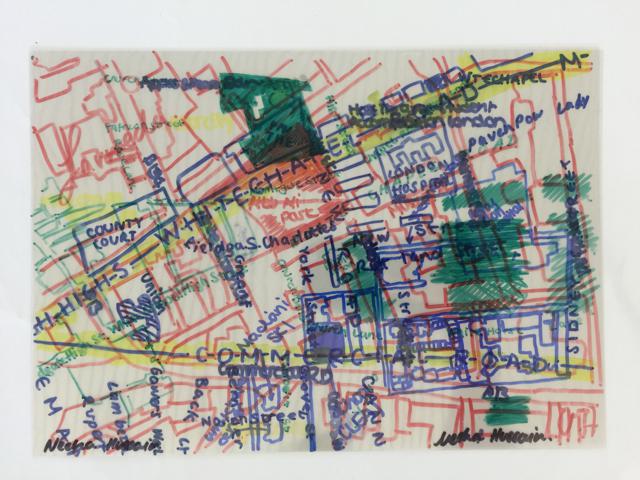 The students described their school building, what they like about it and how they use it. The building was built in the 1980s, named Aneurin Bevan House and used by the NHS. That building had replaced the King's Hall which was built as a Temperance Hall then converted to Cinema in the early twentieth century.
The students' descriptions of their school can be read in the building details on our map https://surveyoflondon.org/map/feature/767/detail/