My mum at Beagle House and my life in shipping
Contributed by danny on Sept. 8, 2017
My mum, Rose McLaughlin, and originally from Donegal in the Irish Republic worked in Beagle House as a tea lady.
There were small pantries on each of the main office floors at the west end of the building. Here the tea ladies who were employed by Compass Services and wore a blue uniform, would stock a tea trolley that had an urn on it and then circulate around the floor providing tea and biscuits for free to the staff.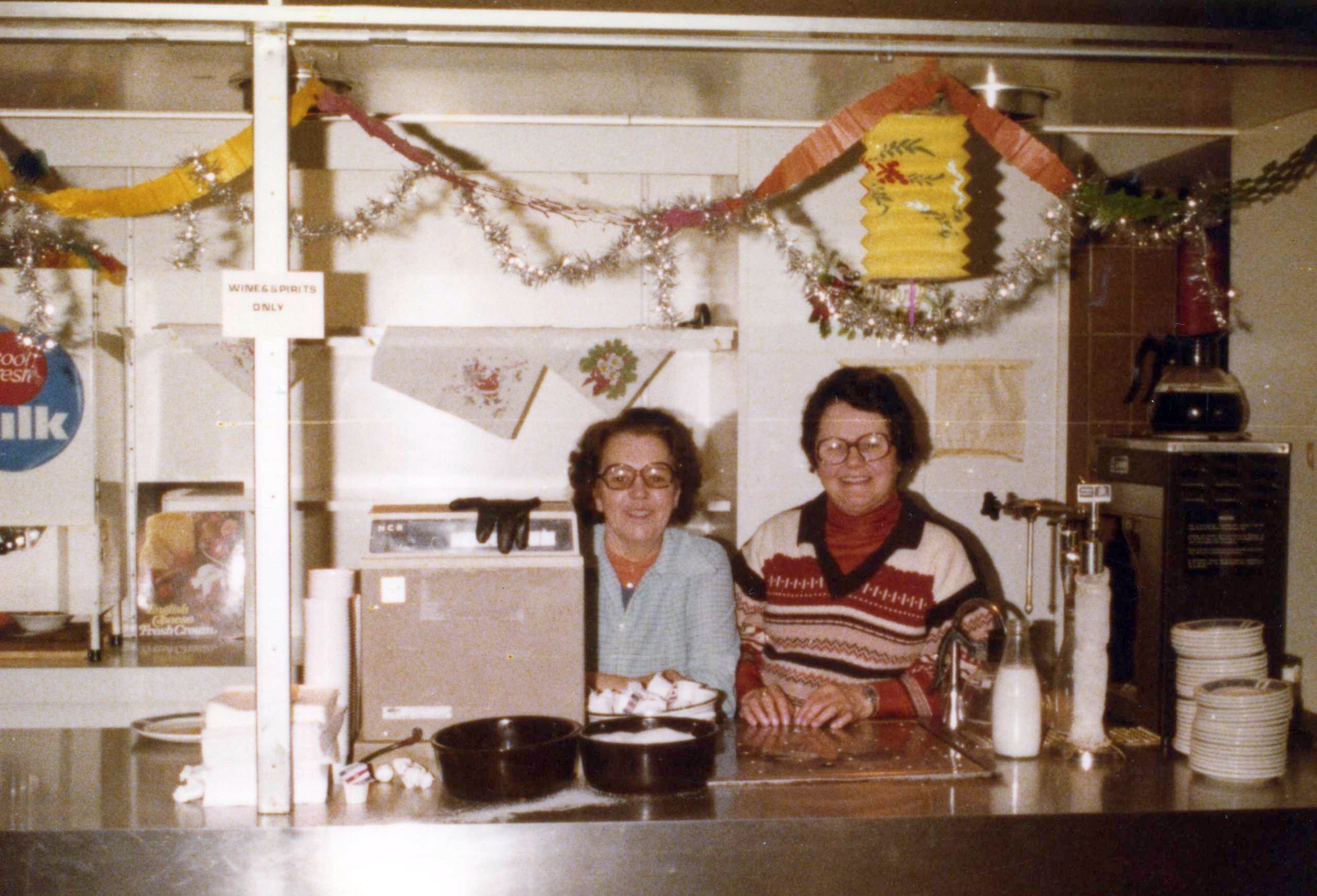 My mum worked as a tea lady there for a number of years until ill health forced her retirement in 1984. This was during OCL's occupancy of the building. At that time, OCL group owned the Thames Sailing Barge Will and my mum was invited sometimes with other groups of OCL employees, when that vessel was berthed in nearby St Katharine's Dock.
By coincidence, the Will was formerly known as the Will Everard and was previously owned by coastal shipping company FT Everard who were based at Greenhithe on the lower Thames. My dad, who was already courting my mum in late 1940s Donegal, went to sea and spent his whole Merchant Navy career with FT Everard.
When I left school at age 18 in 1977, I had a temporary summer job as a messenger working for what was The Far Eastern Freight Conference. This organisation, which was eventually outlawed by the European Commission, was a cartel of shipping companies that agreed rates for the shipping by sea of containers between the Far East and Europe. My job was to walk the confidential daily price lists to the member shipping companies.
One of the companies I delivered to was OCL at Beagle House. That gave me legitimate reason to go in and see my mum daily for a cup of tea as I did my rounds across what was still, then, the centre of the commercial marine business in Britain.