Esther and Louis Isaacs, 111 New Road
Contributed by AlisonDeb on Sept. 26, 2017
My great-grandmother Esther (or Hester) Isaacs was born here 11 July 1874.
Her father, Lewis/Louis Isaacs, was a tailor's cutter, who later went out to Colorado and died in the Gold Rush.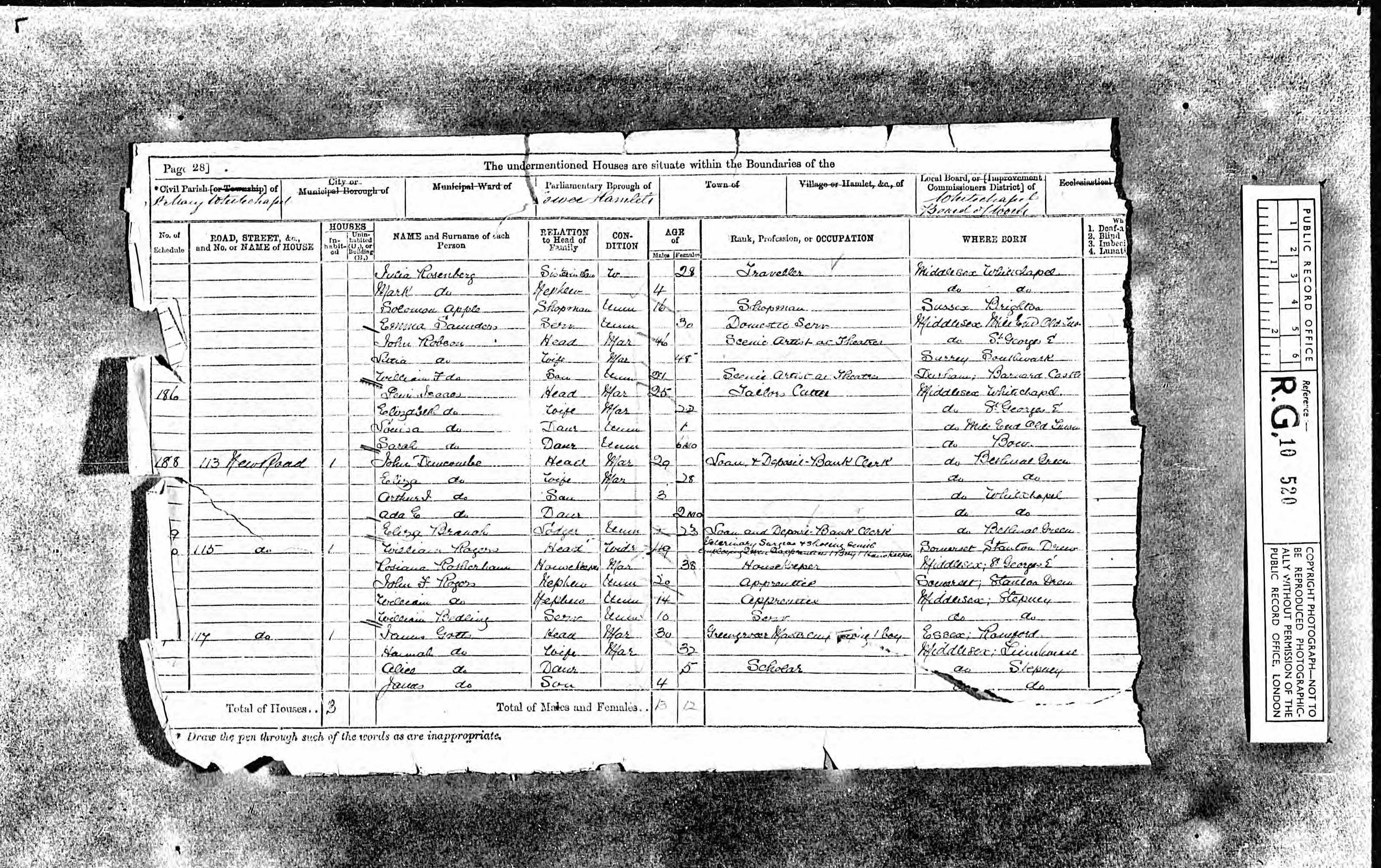 The 1871 census for 111 New Road, showing Louis Isaacs and his family a few years before Esther was born there.