Hopetown, Salvation Army women's hostel, opened 1931
Contributed by Clare_F on May 23, 2018
The derelict Chicksand Street School, depicted in The Deliverer of Oct 1931, had its entrance in Chicksand Street. The Salvation Army Women's hostel which replaced it, opened by Queen Mary on 16 Dec 1931, had its front door on Finch Street.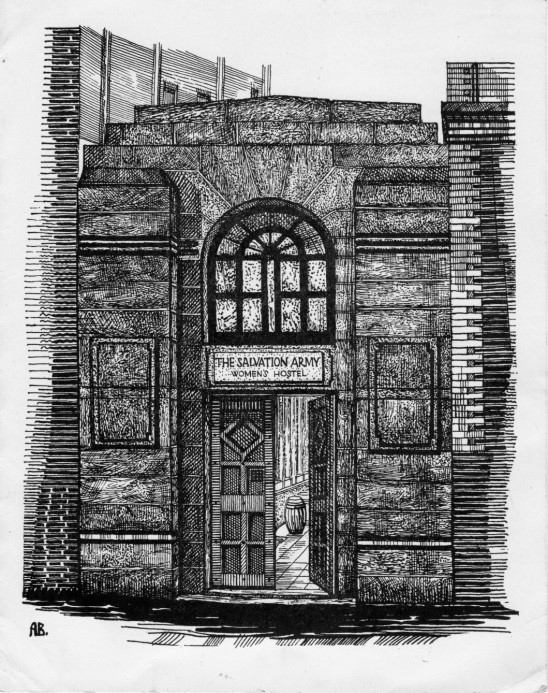 Late in 1967 a penniless woman arrived, offering the warden this sketch in lieu of rent, which she graciously accepted, and it appeared on the Christmas card which all residents received.
The hostel was called Hopetown after a building in Clapton which served as an interim Women's Social Work HQ from c. 1908 to 1913. On 1 Jan 1939 Finch Street was renamed Hopetown Street.