Posted by Survey of London on Sept. 29, 2018
We've just taken down an exhibition of our project that was on display at the Idea Store Whitechapel throughout September. If you missed it, here are a few of the highlights.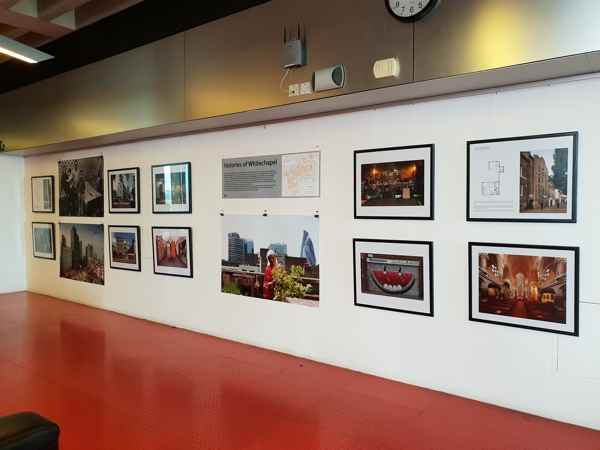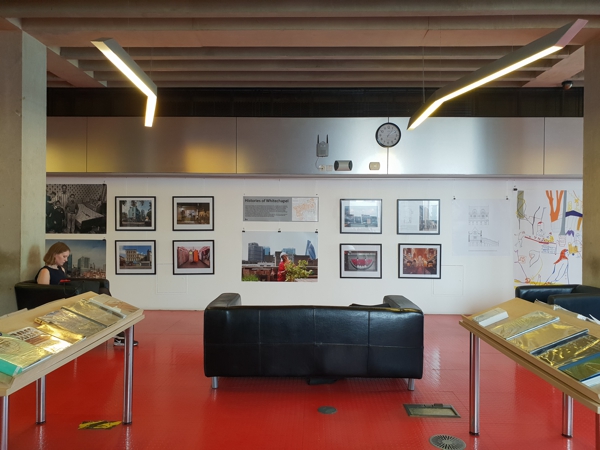 The exhibition in the 4th floor gallery at the Idea Store, Whitechapel.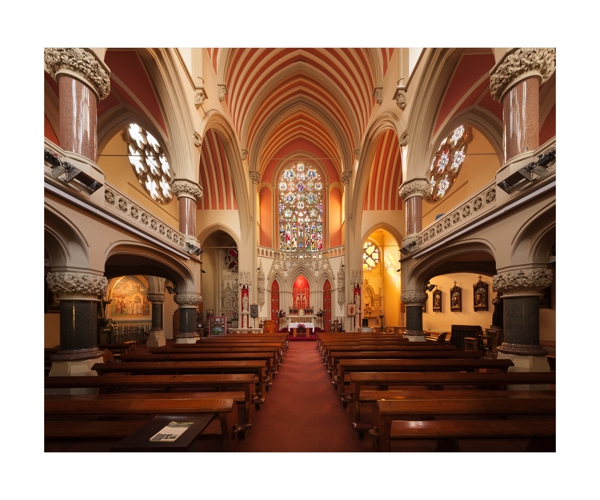 The interior of the Roman Catholic Church of the English Martyrs on Prescot Street, built in 1875-6 and designed by Pugin and Pugin, a London-based family firm of church architects (photo: Derek Kendall)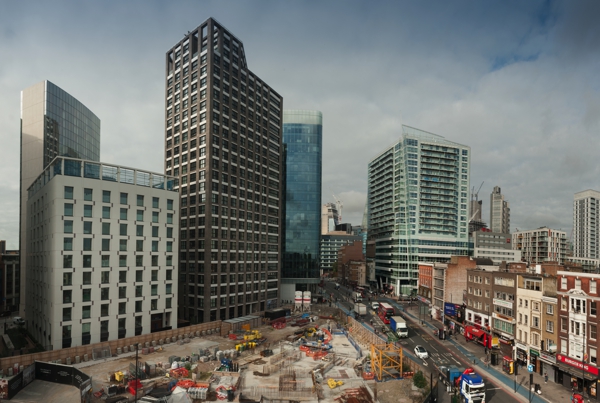 Aldgate Place under construction in 2017 (photo: Derek Kendall)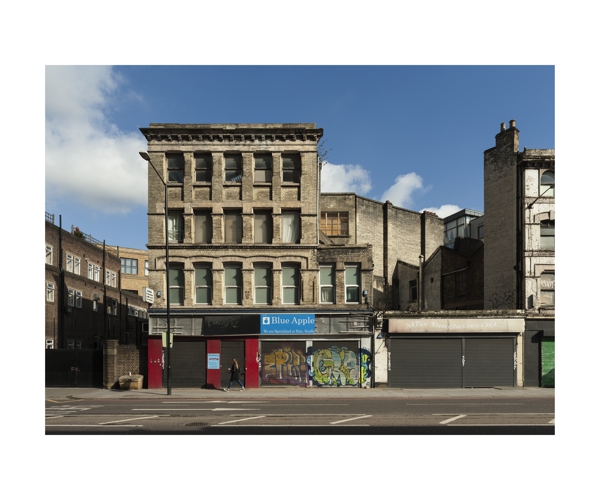 A warehouse building on the corner of Commercial Road and White Church Lane (27 Commercial Road), built in 1872-3 and demolished in 2016 to make way for a 270 bed, 21 storey hotel (photo: Derek Kendall)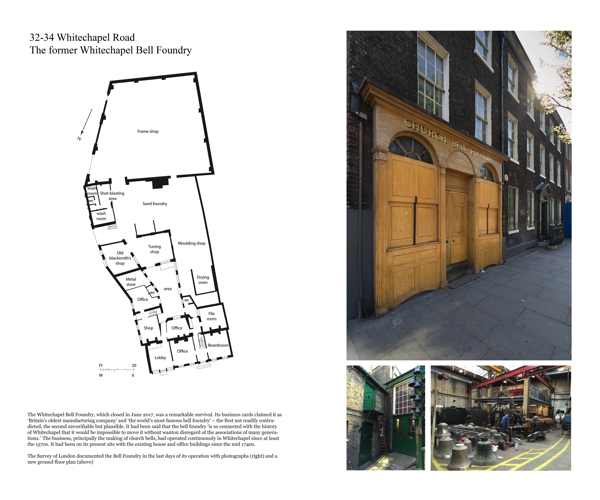 The last plan of the Bell Foundry measured and drawn by Helen Jones for the Survey of London, just before it closed in 2016. (photos; Derek Kendall, Shahed Saleem)