Posted by Shahed Saleem on Nov. 18, 2016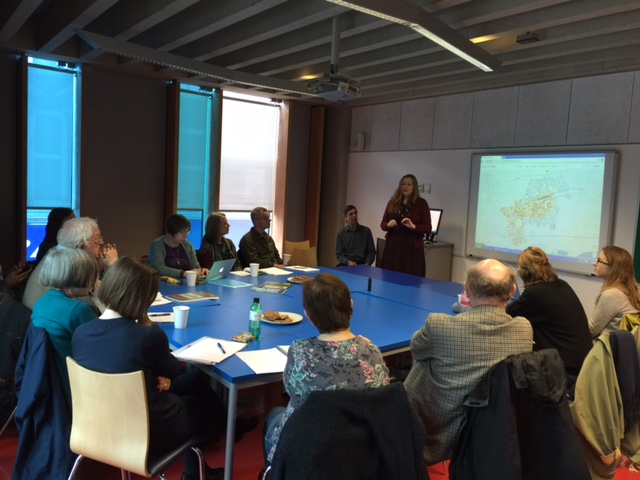 On November 5th we hosted a gathering of historians at the Idea Store who are working on a range of local history interests about Whitechapel and the surrounding streets.
The participants presented ideas for future research and work in progress, which gave us a fascinating afternoon of ideas and conversation.
The presentations started with Sigrid Werner talking about Whitechapel's lost German heritage, and how a thriving community suffered internment and dislocation at the outbreak of WW1. Christine Wagg then outlined the history of the Peabody Trust and the Whitechapel Estate, as well as touching on her own family history in Whitechapel. Photographer Tamara Stoll showed enigmatic images of Wentworth Street during moments of silence, as part of her work in progress using photography to describe place. The first session was concluded with Julie Begum telling us about the history of the Swadhinata Trust, set up 16 years ago to explore and narrate local Bengali history.
The second session was equally diverse, Marion Vargaftig demonstrated the In My Footsteps project which allowed people to connect personal histories to place through their own walking tours. Rebecca Preston presented early research for a project on the history of the animal market on Sclater Street, active right up to the 1970s. Graham Barker described an upcoming workshop he will run where participants will research the brewing heritage of the East End, where there are said to have been 270 breweries, most of which have gone. Saif Osmani, whose paintings are on display in Stratford this month, talked about how he overlaps art and social activism. We finished with Philip Mernick's collection of charity tokens, and Carole Zeidman's history of Wilton's Music Hall.
Many thanks again to all who participated in an enriching afternoon revealing the depth and range of the histories of the East End.