My family's shop at 28 White Church Lane
Contributed by paul2 on March 1, 2018
My grandfather Harry Kleiman, and then my father, Alfred Kleiman, had a woollen merchant's shop at 28 White Church Lane from before World War 2 to the mid-1960s when my father relocated the business to the West End. I have vivid memories of spending time there during school holidays in the 1950s.
My father, Mr Plunkett and Dorothy
Contributed by paul2 on March 1, 2018
Inside my grandfather's shop at 28 White Church Lane there was a long wooden counter running down the left hand side. Behind it, running right down and along the wall, were shelves stacked with large bales of woollen cloth that were woven in the mills of Yorkshire.
My grandfather had retired by the time I used to visit the shop. My father ran it, assisted by Mr. Plunkett (never knew his first name, it was always 'Mr. Plunkett'). The doorway at the back of the shop led up some rickety stairs to the small office, where the secretary Dorothy could be found (always 'Dorothy', never knew her surname). The thing I remember most about that office was the large telephone switchboard - the classic one with all the wires and plugs. I used to happily spend hours playing with it. Thinking about it now, I'm not even sure it was connected to anything, but might have been left over from the previous occupants.
Both my father and Mr. Plunkett were experts at cutting the measured cloth in a straight line using a large pair of shears. I still have them: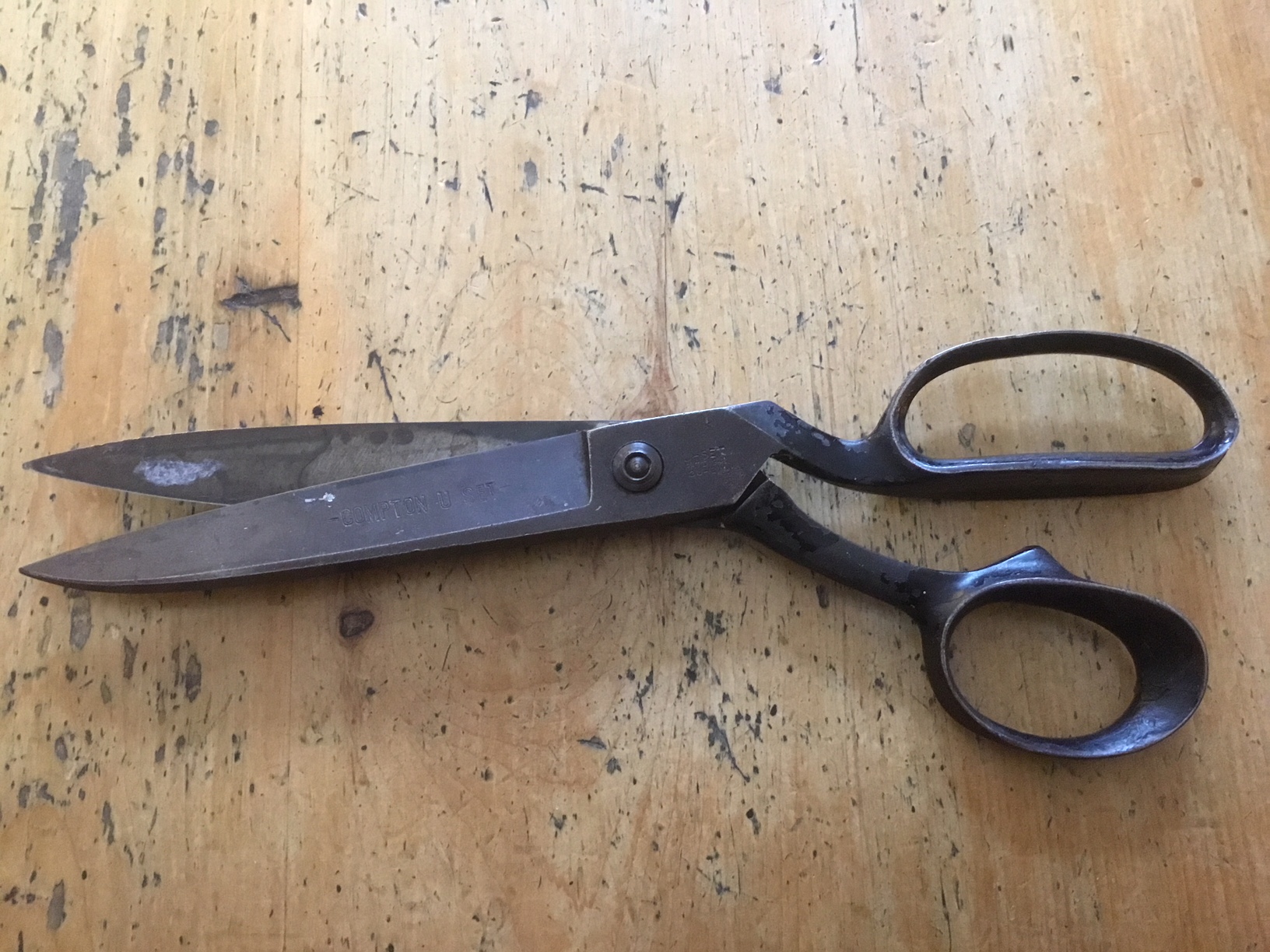 Just along the street from the shop there was a gap between the buildings which I'm pretty certain was bomb damage.
The neighbourhood was, then, a very Jewish neighbourhood. I remember there was a constant stream of people coming into the shop. Sometimes to buy, sometimes to just say hello and chat.
The photos here - http://www.dailymail.co.uk/news/article-2101018/Rabbis- rags-rainy-Whitechapel-Stunning-photos-celebrate-Jewish-life-post-war-East- End.html - capture a lot of what I remember. My father could well have been in some of those photos.