J. Carter & Co., my grandfather's business
Contributed by F_G_Bird on Nov. 26, 2020
My grandfather (also F. G. Bird), as J. Carter & Co., took on the lease of 15 Dock Street on the 1st January 1921. The immediate previous occupier was Smith's Tarpaulins of Hainault who used the middle block to stable their delivery horses.
The buildings were owned by an old lady. I was given to suppose (true or false, I know not) that she was in business as an importer of animals for zoos. She died intestate and the property went into the hands of the Public Trustee and a sale to J. Carter & Co (Lime Street) Ltd was agreed in the mid 1950s.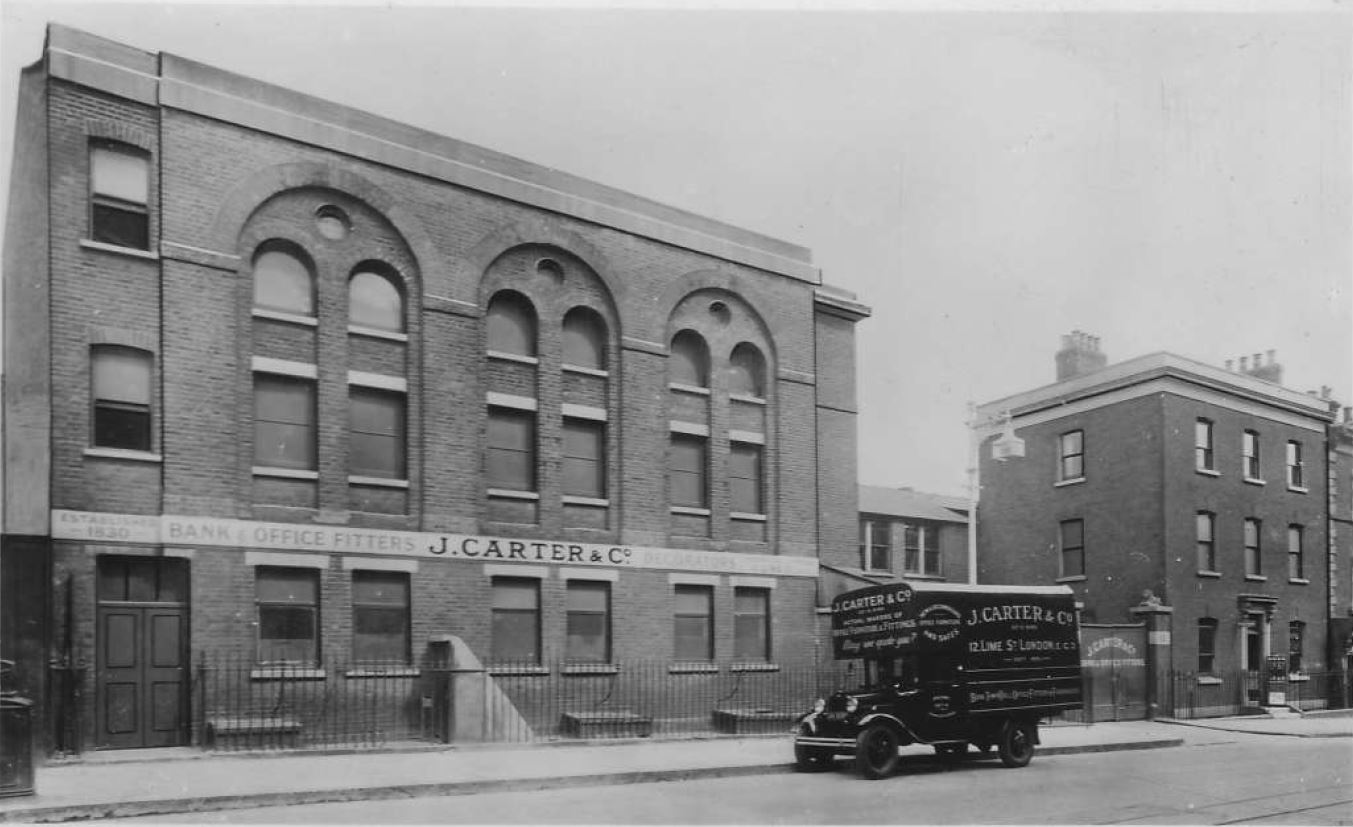 The lions on the entrance gate pillars were there in my grandfather's days, I have this photo of the company's horse-drawn pantechnicon standing in front of the building with the lions in evidence. The photo was taken in the 1930s with the motor van of those days, with the lions still in place.
The 'Dining Rooms', as they were refered to, were sublet to them by J. Carter & Co before my time and I have no information about them.
The company had a sub-tenant for a period before selling the freehold to Art for Offices and vacating the property.